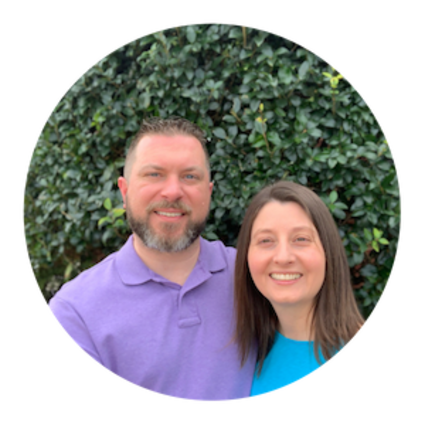 Houston & Kim Long
REALTORS & Investors
Houston and Kim are a husband and wife REALTOR & Investor team who LOVE helping people buy and sell houses. We grew up in Gordon County (Calhoun & Red Bud) and now live in Bartow county (Cartersville) with our 2 daughters, Ally & Katie, who keep us busy during our free time.
Something Houston has said for years is "real estate involves property, but it's more about PEOPLE & RELATIONSHIPS." This matters when you're thinking of buying or selling a house. Anyone can write up an offer or open a door, but you want someone who will serve you best - including being up front with you and guiding you (in addition to celebrating the "wins" with you). Because we are both investors and REALTORS it gives us a unique perspective as we have sat in both the buyer and seller seats ourselves many, many times and know the frustrations & challenges.. along with strategies to avoid some and overcome others. It also allows us to explore ALL of your options, so you can choose what works best for you.
SO.. WHY SHOULD YOU WORK WITH US?
WE LOVE HELPING PEOPLE The driving force behind our business is that we truly love helping people. Our philosophy is summed up best by Zig Ziglar, "You can have everything in life you want if you will just help enough other people get what they want." 

PURSUIT OF EXCELLENCE Providing the BEST service you've ever received is my goal.. not the top 10 or even the top 3. Houston's background is customer service and our goal is to provide the absolute BEST service around. 

HONEST & STRAIGHTFORWARD Personalities play a big role in real estate. When buying or selling a house you don't want to deal with any fake or fluff. Deal with us and you'll get straight shooting honest REALTORS who will be completely up front with you. 

COMMUNICATION IS KEY When you sell a home you want someone who will respond and communicate with you. We are committed to helping you sell your home..AND being available to you throughout the process. 

GREAT SYSTEMS People fail – systems don't. Houston has used his IT background to carefully crafted system to make sure nothing drops through the cracks. This helps you throughout your selling process (and beyond.)

TECHNOLOGY TO ENHANCE SERVICE Technology does not replace people or process, but we have leveraged technology to greatly enhance the customer experience.

VALUING RELATIONSHIPS Over the years we've found that while real estate involves property, it's more about PEOPLE & RELATIONSHIPS.

HAVING FUN Buying or selling a home is serious business, but that doesn't mean it can't be fun! We love getting to know my clients and helping you!

BONUS As mentioned above, we are also active buyers & sellers of real estate for our real estate investing business (not just agents). This gives you the best of both worlds. We've been on both the buyer and seller side personally many times - which helps us view properties objectively for you & gives you a major edge with our negotiating skills.
Besides real estate we love spending time with our family and going to a slew of extracurricular activities for our daughters. Kim also enjoys making custom shirts and crafts and Houston loves cooking (mainly grilling).
Our clients are awesome
and here is what they are saying
"If you want an agent that cares about you and who is willing to go the
extra mile to make sure the deal gets done, then Houston is the agent for
you. He will outshine the competition, I guarantee it"
Joey English
We sold another home for him & his wife's business as a repeat client
"Houston sold a house for us this year and we were under contract in no
time flat with a full price offer! What I love about Houston is he is up front,
honest, and will give you sound advice no matter what. He gave us great
customer service by texting, emailing, and calling regularly to keep us in
the loop. He also stayed on top of the other agent to make the closing
went seamlessly. I had to rush out of town for a family emergency and he
got it closed even while we were gone"
Joey English
We sold a home for him & his wife's business
"Houston is awesome! He helped us sale our home and purchase another
one! Our home sold in literally what seemed like a weekend (in matter of
fact it did) We put our home up for sale on a Wednesday or Thursday and
were under contract that Monday! He is very down to earth, tells you
straight up how he feels about things, honest, and very detailed oriented.
He for sure knows what he's doing..he won't let you down! Let Houston
help with the purchase of a new home or have him sale yours...you won't
be let down!"
Zach & Madelyn Patterson
We helped them sell & buy another home
"Houston, Thank you x 1 million! We know this wasn't a straight forward
process and we appreciate your hard work and dedication. It became
apparent why you are so highly recommended throughout the community!
We loved working with you."
Ashley & Kyle
Houston helped them buy a home